Try Veritas RISK-FREE for 30 days.
Love how you look or you pay nothing.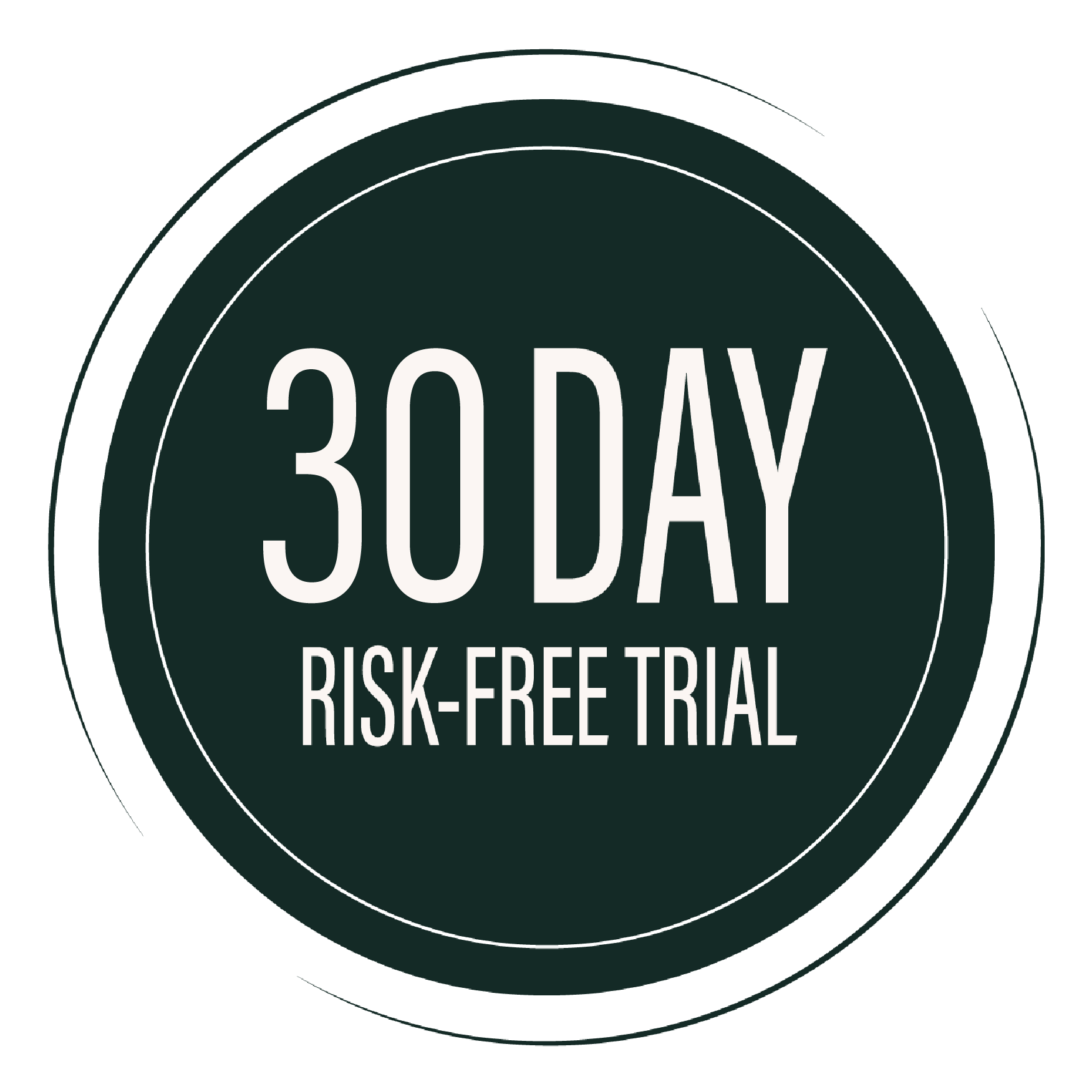 How The Risk
Free Trial Works
Your free trial includes your selected formulations, and daily skincare regimen. Try your products for free. Then, edit your box to fit your needs and budget.

1.

Select a Kit
Choose the kit below that suits your skincare needs.

2.

Try it Out
Try your products for 30 days and monitor your results.

3.

Love it or Cancel
We think you'll love it, but if you don't you can cancel.

4.

Manage
Keep using your ritual kit to maintain healthy skin.
Let's Go! Select Your Kit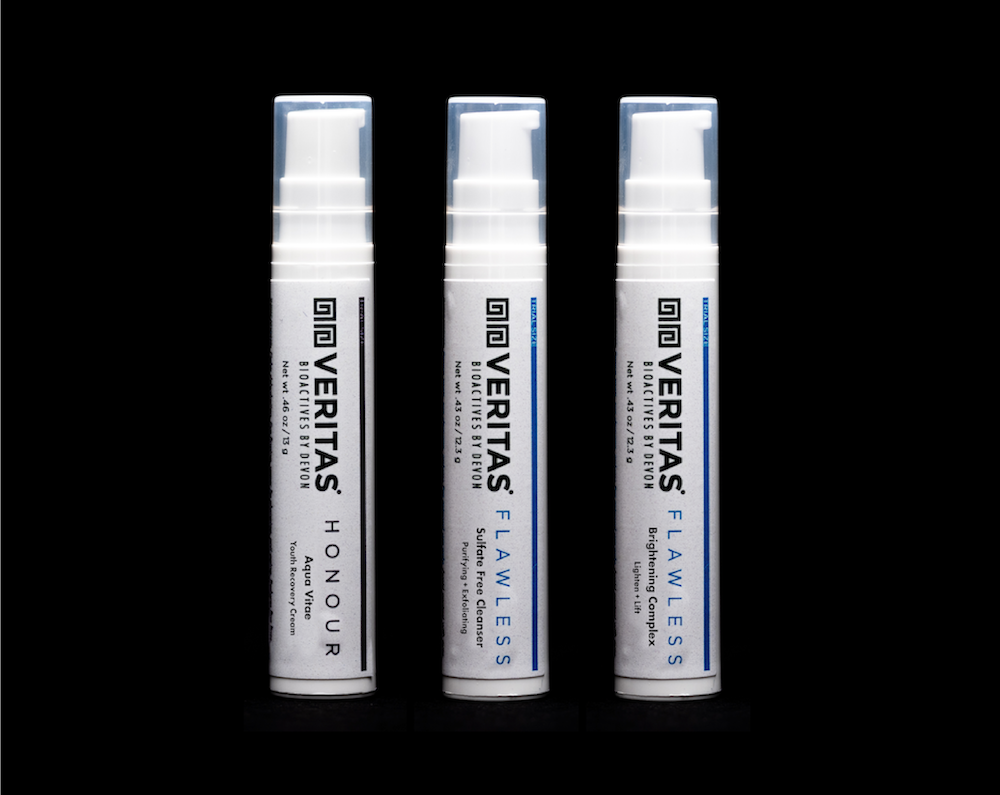 1
Green Room
Get started with all of your Bioactives basics in one kit. This is the ideal introduction to your at-home skin care routine.
Perfect For:
Intended for normal to dry
skin types.
Kit Includes:
Honour Aqua Vitae, Flawless Sulfate Free Cleanser, Flawless Brightening Complex
START TRIAL | $0 + $12 SHIPPING
SINGLE PURCHASE |

$277.12

$256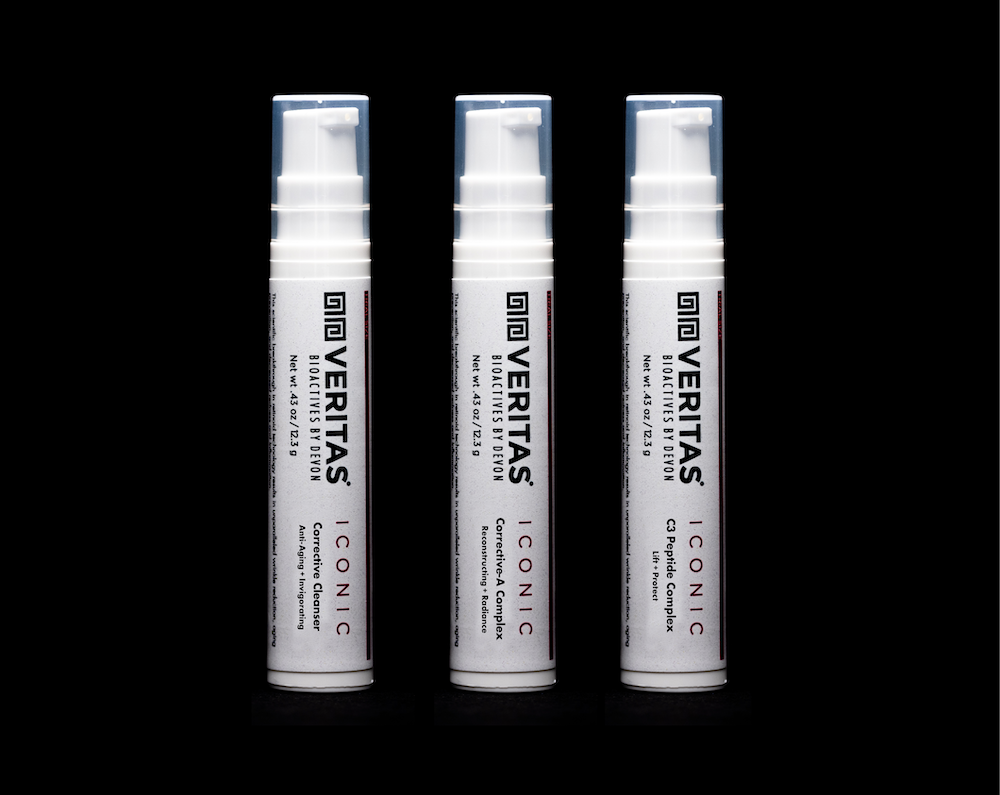 2
Curtain Call
Need a little more? We call for an encore! Those seeking to improve skin texture, and desire smoother, more radiant skin are exemplary candidates for this trial kit. It is tailored for you by adding luxurious ingredients into your everyday routine to achieve a supple complexion.
Perfect For:
Best for normal to oily
skin types
Kit Includes:
Iconic Corrective Cleanser, Iconic Corrective A Complex, C3 Peptide Complex
START TRIAL | $0 + $12 SHIPPING
SINGLE PURCHASE |

$223

$206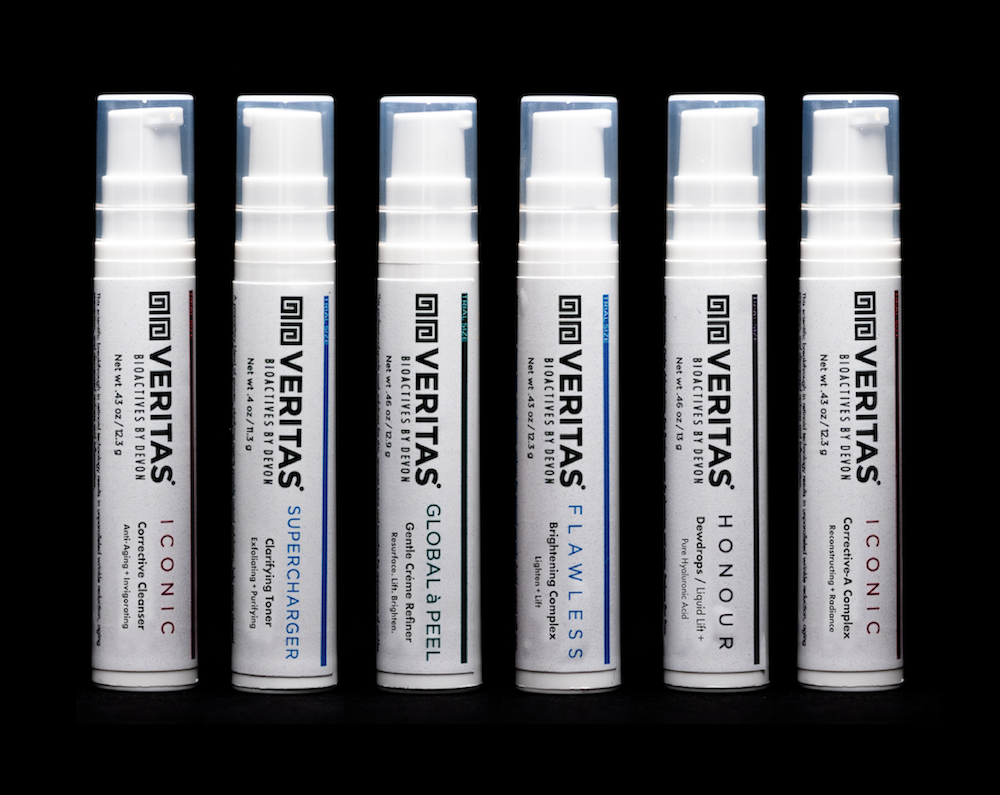 3
Red Carpet
The paparazzi won't be able to keep their cameras off you. This is a more assertive regimen for those combating aging and pollution in their skin, with symptoms such as suffering from fine lines or acne. Our final, and boldest, kit includes a professional grade, low-level peel for spa-like results from the comfort of your home with zero downtime.
Perfect For:
Aging skin types and those with congested pores.
Kit Includes:
Iconic Corrective Cleanser, Supercharger, Global-A-Peel, Flawless Brightening Complex, Honour Dewdrops & Iconic Corrective-A.
START TRIAL | $0 + $12 SHIPPING
SINGLE PURCHASE |

$372.39

$344
"After having two kids and after years of being on the go, my face was showing the effects of these years of hard work. I went looking for help, and decided to follow the high recommendations of some friends. They told me about Veritas Bioactives, and I'm so thankful! Meeting Devon has changed my life and my skin forever."
"I have seen many skin care lines during this time. Veritas, however, is one of the most unique and rewarding lines I have ever seen. It brings a new dimension to skin care and does so with great efficiency. I highly recommend it for patients who desire the best in skin care."
"I have been using Veritas products for two months and love the results! My skin is visably smoother, brighter and blemish free. I recommend to anyone with issues with dark spots. Love!!!"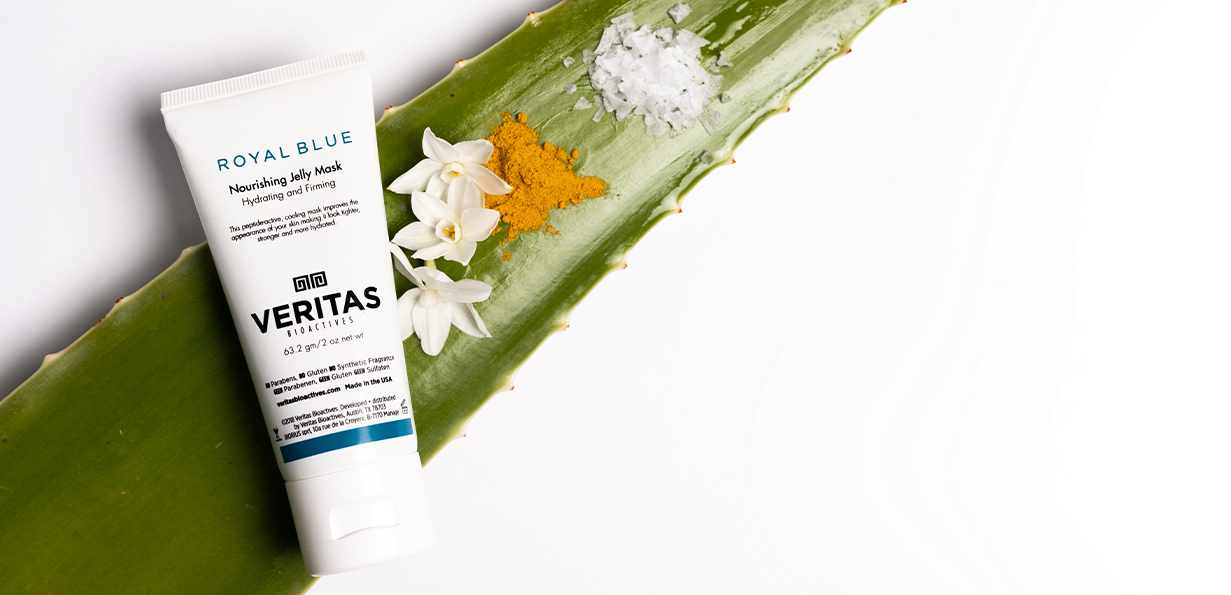 Why It Works
Contrary to popular belief, troubled skin is not caused by "bad" genes, hormones, or a "dirty" face. It is often caused by the disruption of your skin's microbiome, and that is why we curated an exclusive regimen of Veritas products that work with your skin at a cellular level.
Our thoughtfully formulated products combine results-driven active ingredients but without the dyes, preservatives, and harsh chemicals that are found in other products. The products in this kit work together to target rough texture, tone issues, blemishes, and other visible signs of aging.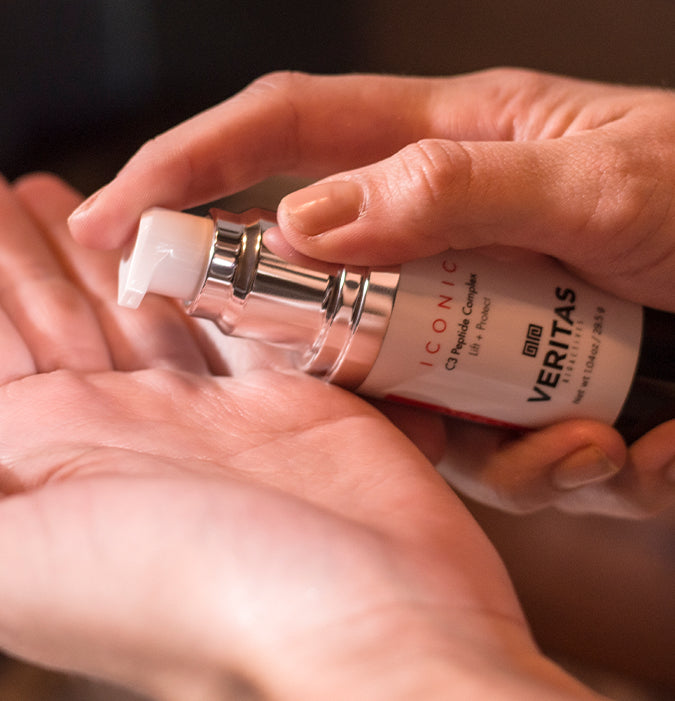 The Best Days for
Your Skin are Here
We can't wait for you to experience powerfully effective skin care formulations that truly make a difference without side-effects of the toxic chemicals in common personal care products. What do you have to lose?
START YOUR FREE TRIAL*