How to Achieve Peel Perfection (for skin care professionals)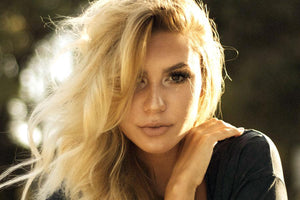 Devon Perry here, founder of Veritas Bioactives and Veritas Backstage, coming at you live from my office at Veritas Backstage Beauty and Regenerative Medicine Institute.
I've got three really important nuggets of information on Jessner's peels that you may not know…
And for my Veritas Pro Partners make sure to read to the end to find out about the special we're running this month that'll help boost your profits and optimize your client's peel results.
First, let's discuss why the Jessner's peel is such a powerful and effective service offering. Now, at my clinic, we have a proprietary Jessner's peel known as the Veritas Bioactives Ménage-A-Peel - We call it this because it consists of a trifecta of three really powerful ingredients. It's got resorcinol, lactic acid and also salicylic acid. The combination of these three active ingredients makes it a super powerful skin exfoliation formula.
What I like about it is that it:
Exfoliates a LOT – For people who really need and want a peel, it's going to do the trick

It's incredibly safe, and it's really easy to control. The reason is because it's self-neutralizing, which also means that there's less mess. You don't have to have a bunch of towels and you don't have to be concerned about post-op complications as a result of your patient leaving your practice and still having acids working actively

It's great for all skin types! From the fairest of fair skin types like Nicole Kidman or the darkest skin types like Seal or Naomi Campbell.
Pro Tip: In order to prevent any post-op complications such as post-inflammatory hyperpigmentation, it's important that you effectively numb the melanocytes with tyrosinase-inhibiting ingredients (more on this below).
Speaking of ingredients, a lot of people ask me what I think about hydroquinone. Personally, I'm not a fan.
For those of you who've been in this industry for a long time, you know that hydroquinone was once the gold standard for skin bleaching or skin lightening or tyrosinase inhibition. For my patients, I like to use hydroquinone-free formulations and ingredients such as arbutin, Kojic, bearberry, mulberry, licorice, and also biomimetic peptides that stop the production of the tyrosinase enzyme so that you don't have the ability to really stimulate those melanocytes (which causes post-inflammatory complications.)
My hydroquinone-free formulation of choice is the Veritas Bioactives Flawless Brightening Complex. At my clinic, we send every single Jessner's patient home with a bottle of Brightening Complex. It retails at just $37, so this is a really great and affordable way of priming the patient and making sure that you can treat them as assertively in order to get the results you and your patient are after.
Additionally, the $37 acts as a really good indicator to determine if a patient is going to be compliant because, if they're unwilling to invest 37 bucks on a product that's going to provide you with greater certainty and minimize risk, then they're probably not the kind of patient that you want to treat at all...
Now – For my professionals, let's talk a little "Jessner's economics…"
One bottle of Ménage-A-Peel formula will run you $36 (wholesale). From that one bottle, you're going to get about 20-25 service treatments.
The typical cost for a Jessner Peel averages between $125 and $250. From that estimate (using the lower end of the scale), I would expect that you'll generate about $2400 off of every single bottle.

So that's a cost of $36, and revenue of $2,400… Not too shabby!

Here's a quick tip on how to best set you and your clients up for Peel success:
You're going to perform the Ménage-A-Peel services at three-week intervals, three times in a row. Using February as an example, you'd perform the treatment in February, then March, then April. Right now (Winter) This is the perfect season of the year to get some great exfoliation and minimize complications because we're not combating high UV radiation.
And check this out:
If you're a Veritas Pro Partner, in order to help you out with your optimizing your clients' results, I have the following fantastic deal for you:
During the month of February, purchase 12 bottles of Flawless Brightening Complex, and you'll get one bottle for FREE!
In order to grab your savings, simply:
And of course, if you need additional support, I'm available and would love to coach you. You can email me at devon@veritasbioactives.com. I hope you have a great day, and I look forward to sharing more tips soon.