Matrixyl Synthe '6: Your anti-aging dream team 💪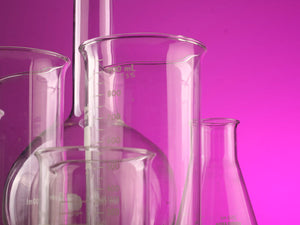 It's an unfortunate truth – After the age of 20, you'll produce about 1 percent less collagen in your skin each year. 

What that means is that, with each passing year, your skin will become thinner and more fragile.

Add to that extrinsic factors such as sun and environmental damage (tobacco, exposure to toxins and pollution, etc), and you've got the perfect storm of players working to create sagging skin, fine line and wrinkles.

But, there are ingredients in the wonderful world of anti-aging that can help us FIGHT and WIN the good fight - That can allow us to reverse environmental damage and recover our natural, youthful radiance.

Matrixyl Synthe '6

Matrixyl Synthe '6 is a powerful wrinkle-reversing peptide which boosts the synthesis of 6 skin-rebuilding essentials, including collagen and elastin. As it begins to smooth the appearance of wrinkles, Matrixyl Synthe '6 also signals the skin to produce more of the cells that keep it looking young and healthy.

Yes, you read that right - This ingredient works WITH your skin to NATURALLY produce more of what makes you look good.

How does it work?

Every day is an opportunity to revitalize, brighten and restore the appearance of your skin. But this won't happen by chance. To fight the good fight and give your skin its best chance at youthful radiance, you must choose skin care products with the right ingredients. Chirally correct formulations that feature Matrixyl Synthe '6 are specifically designed to:


Signal your skin to naturally produce collagen and hyaluronic acid, making your skin look young and full
Give skin cells the support necessary to become stronger and more elastic, which results in a more supple appearance
Target problematic areas such as sagging, droopy skin and wrinkles, which are the main offenders in the aesthetics of aging
Fill in fine lines and wrinkles from the inside out for visibly smoother, radiant skin

Where can I find Matrixyl Synthe '6?

Matrixyl Synthe '6 is one of the key constituents in two of our most popular anti-aging products:

Iconic Corrective C3 Peptide Complex

And

Honour Aqua Vitae Youth Recovery Crème